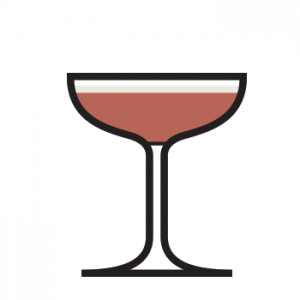 Ingredients
1-1/2

oz.

Rye Whiskey

3/4

oz.

Fresh Lemon Juice

1/4

oz.

Maple Syrup

1

Egg White
Instructions
Combine all ingredients in a shaker.


Strain into a chilled coupe or cocktail glass.
Egg Whites
Raw egg may contain salmonella. Egg whites are used in cocktails to add a frothy texture. The egg white may be omitted, the texture will be different. Aquafaba, juice from canned chickpeas, may be used as a substitute in equal volume.