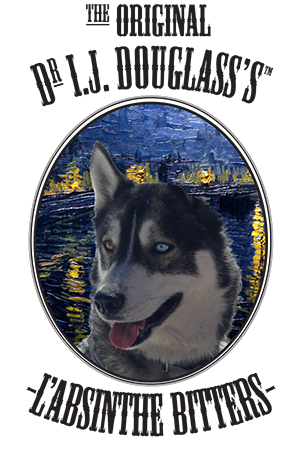 Arles, France: A drop of water hangs on the end of a spigot, the cool breeze of the Rhone evokes the glacier that birthed these waters. As the drop falls into sugar and deeper into a newly emerging louche, Dr. I.J. Douglass reflects on the peculiar journey that brought him to this place. A sip of absinthe, a dip in Constantine's baths, and an exceptionally close shave left I.J. with many experiences he will not soon forget.

Use 3-4 dashes with your favorite spirit and a splash of soda or syrup. Beware the green fairy and the mischief she can cause, many a powerful person has fallen under her spell. Refined flavors of anise, sweet fennel, and a herbal concoction can stand up to strong spirits such as rye, mezcal, or strong juniper gins. Let the power of nature's natural curative ingredients elevate your constitution and relieve your stress!


FLAVOR NOTES
Anise
Fennel
Lavender
Peppermint
Recipes:
No Recipe Found
We love customer feedback, submit a recipe.